We're jumping for joy for our high jumper! Makenna Witham ties for 2ND PLACE at IHSA State in High Jump! Tied her PR of 1.66 (5 ft. 5 in) Way to go, Makenna!!!! 🥈 #triadproud

Congratulations to the Lady Knights Soccer Team in their IHSA Regional Championship victory! #triadproud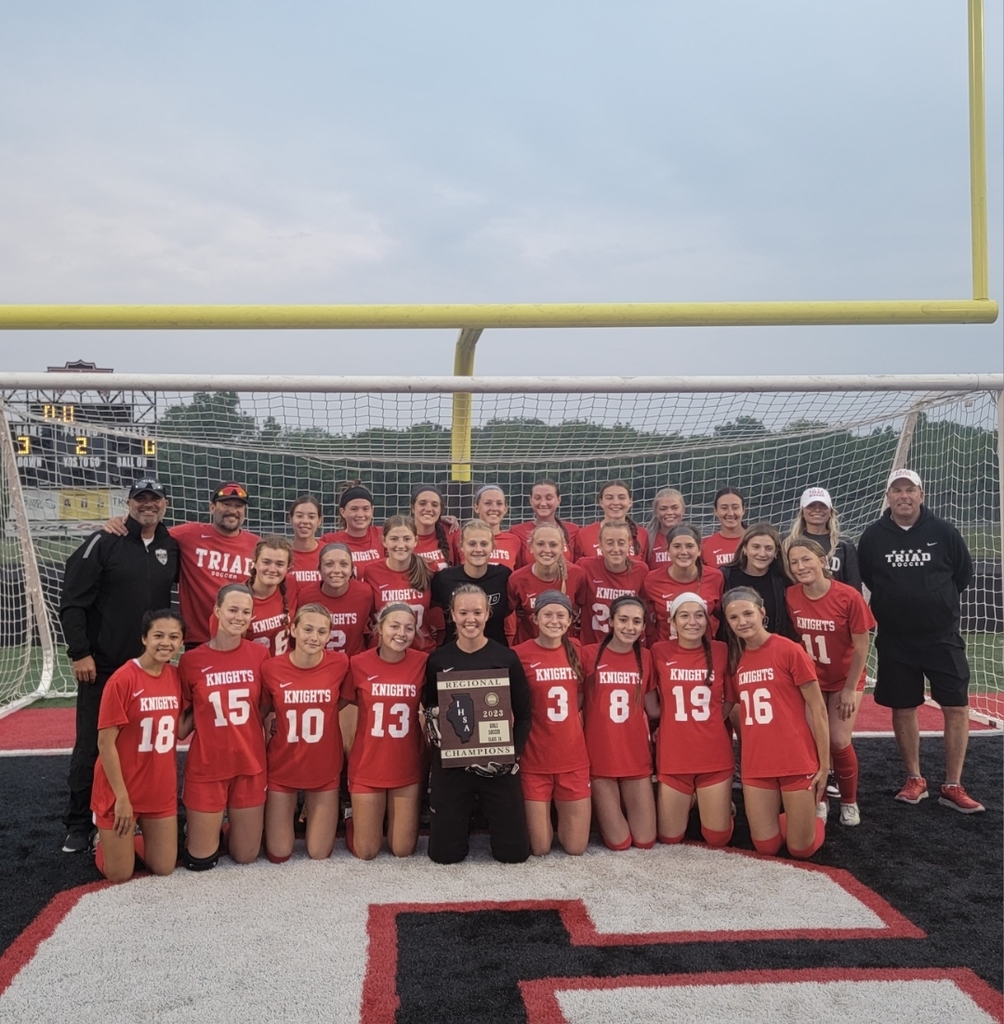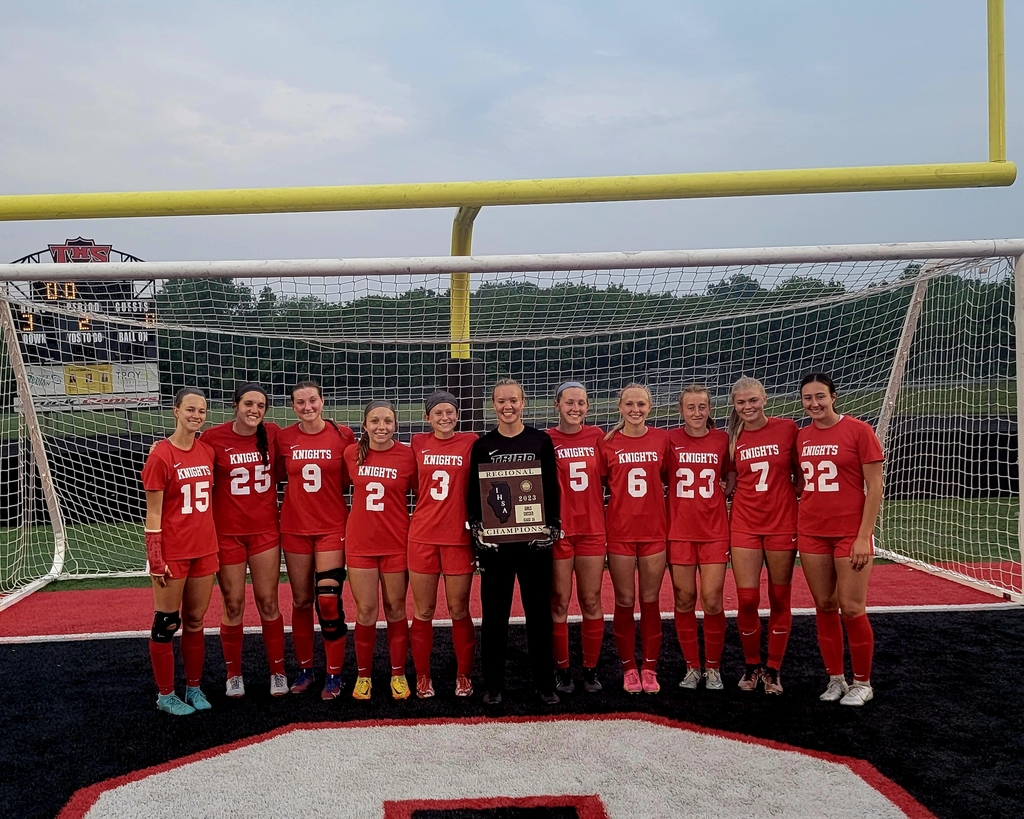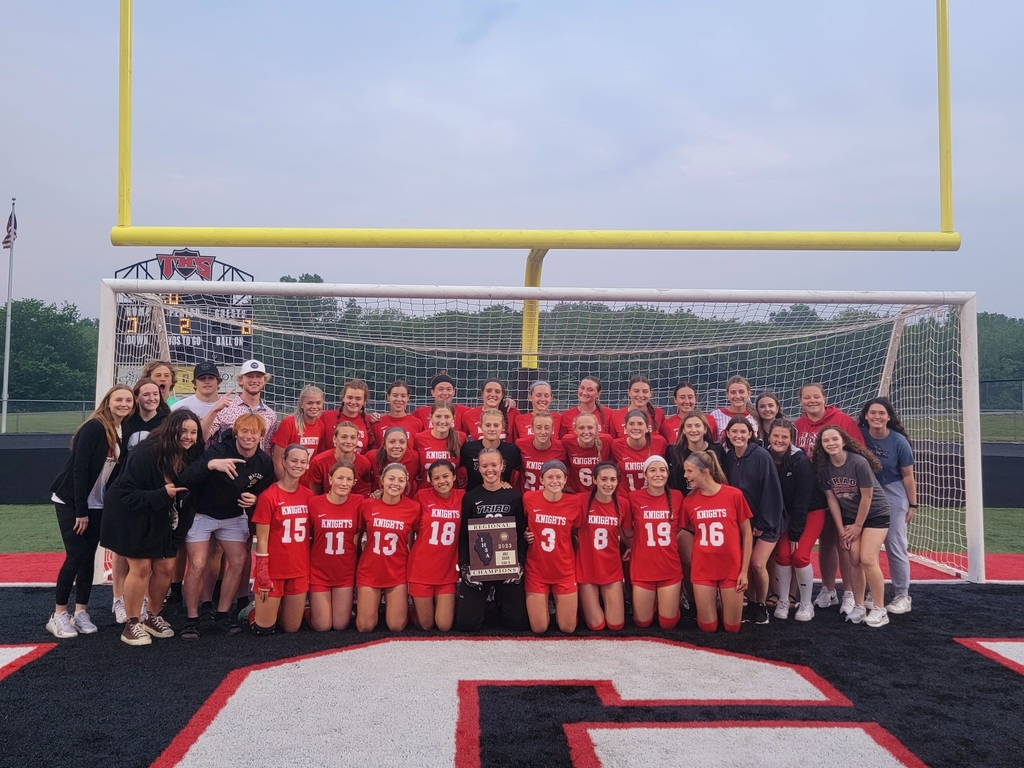 Triad senior, Madison Harbison, graduated with honors from Southwestern Illinois College last night earning both Associate in Science and Associate in Arts degrees. Madison was appointed President of Phi Theta Kappa Honor Society and served as Grand Marshal of the graduation ceremony at SWIC on May 18th. What a great honor! Best of luck to Madison as she furthers her education at SIUE! #triadproud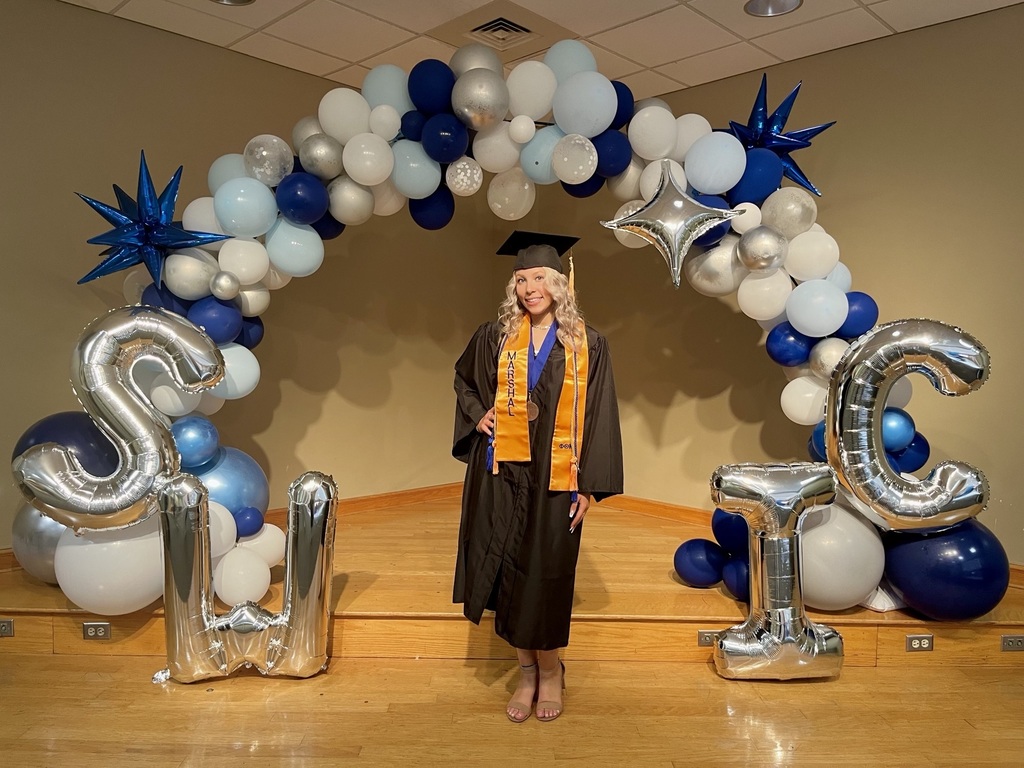 We would like to give a shout out to Mrs.West for National Speech Pathologist Day and wish her all the best in her well-deserved retirement! West is the best!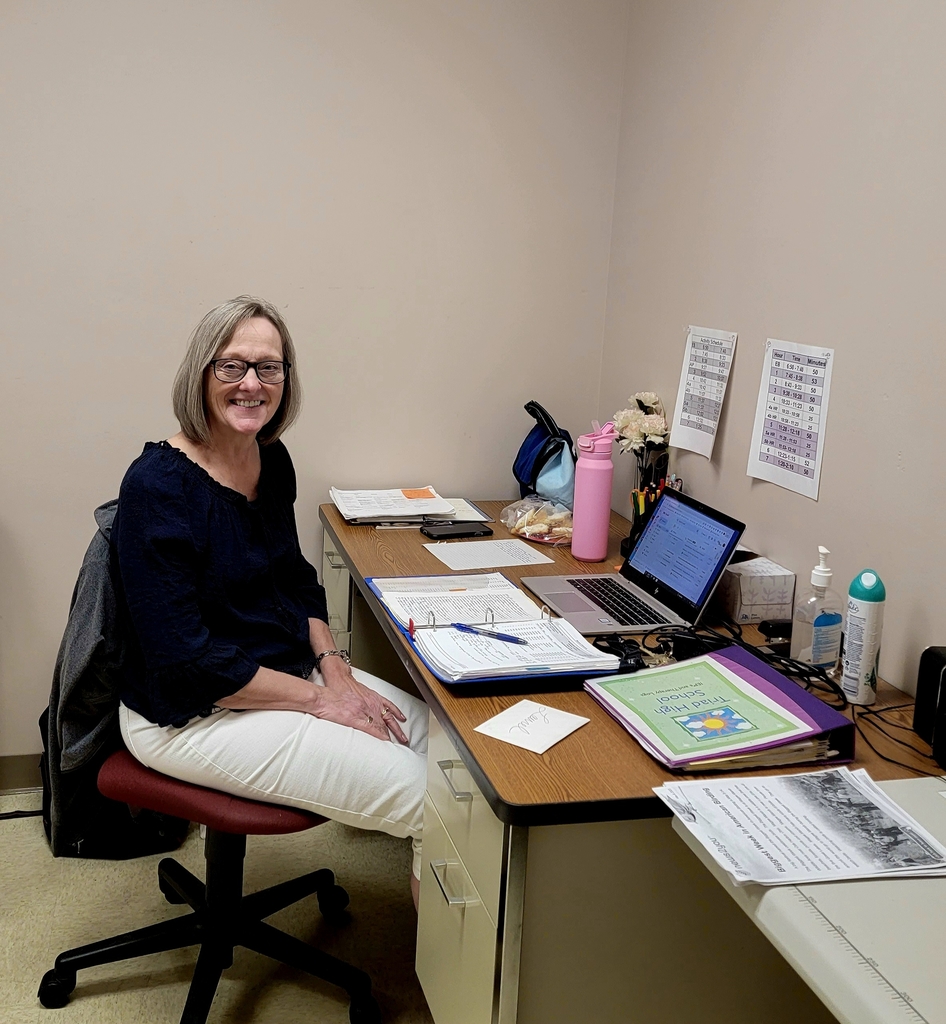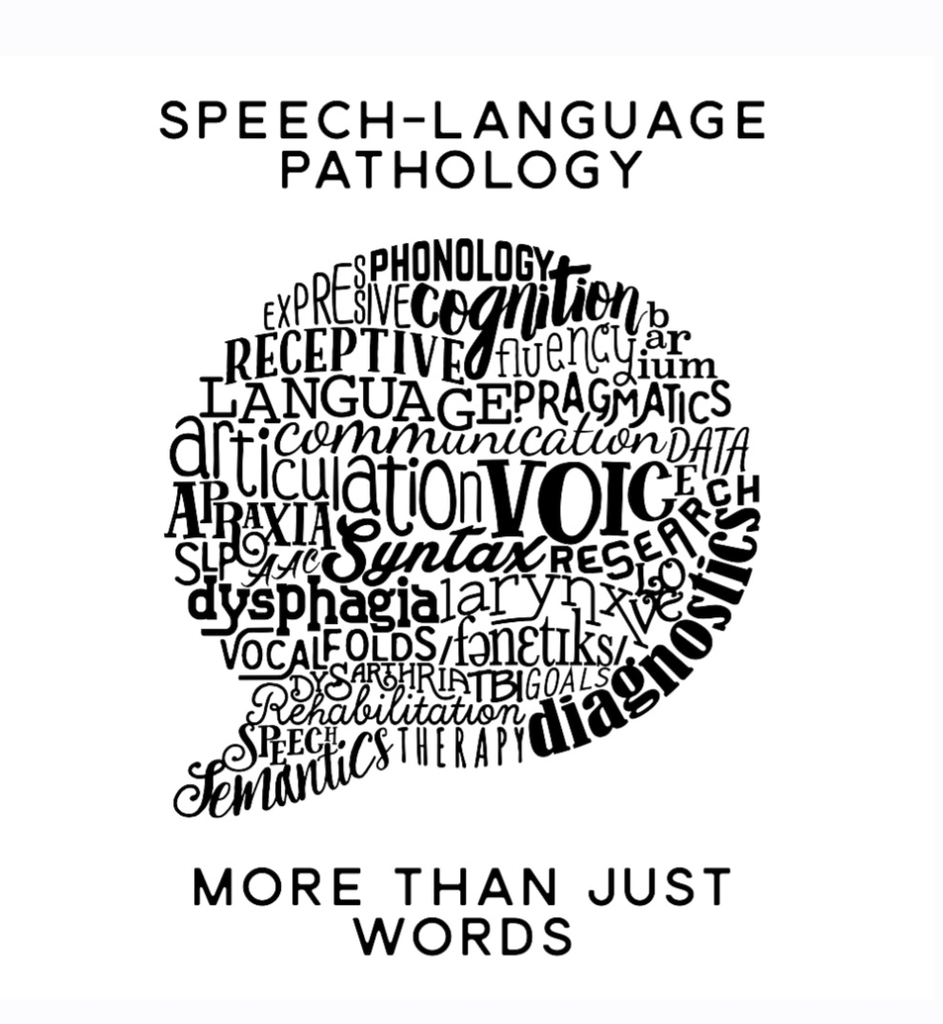 An IHSA State send-off for our Girl's Track & Field Team! Good luck, ladies! #triadproud

We had a packed house for Honors Night! There are so many scholarships, honors, and awards for this class! Congratulations to the Class of 2023! 🎓 #triadproud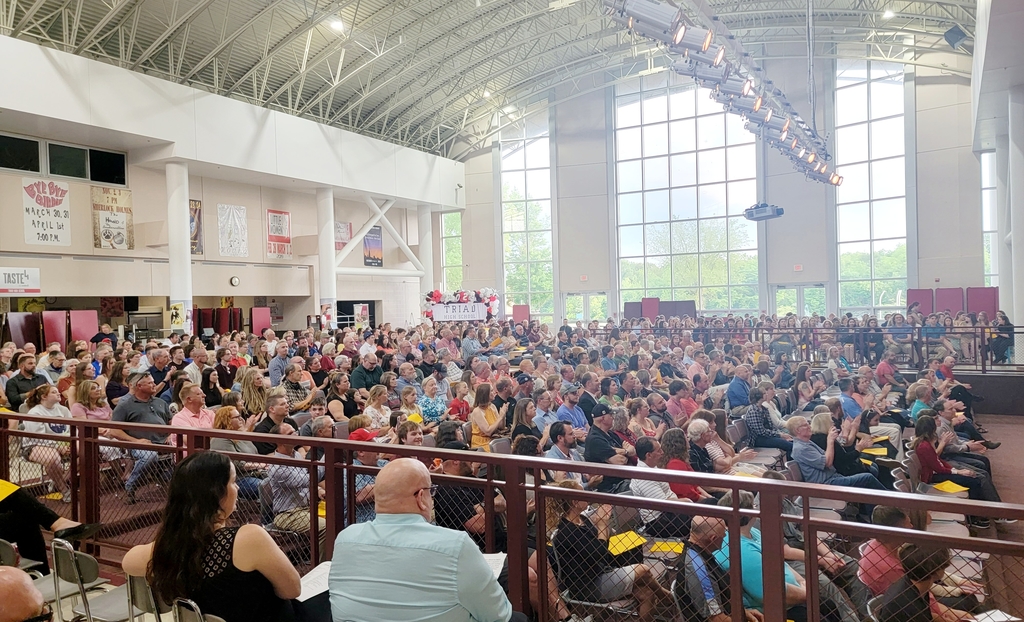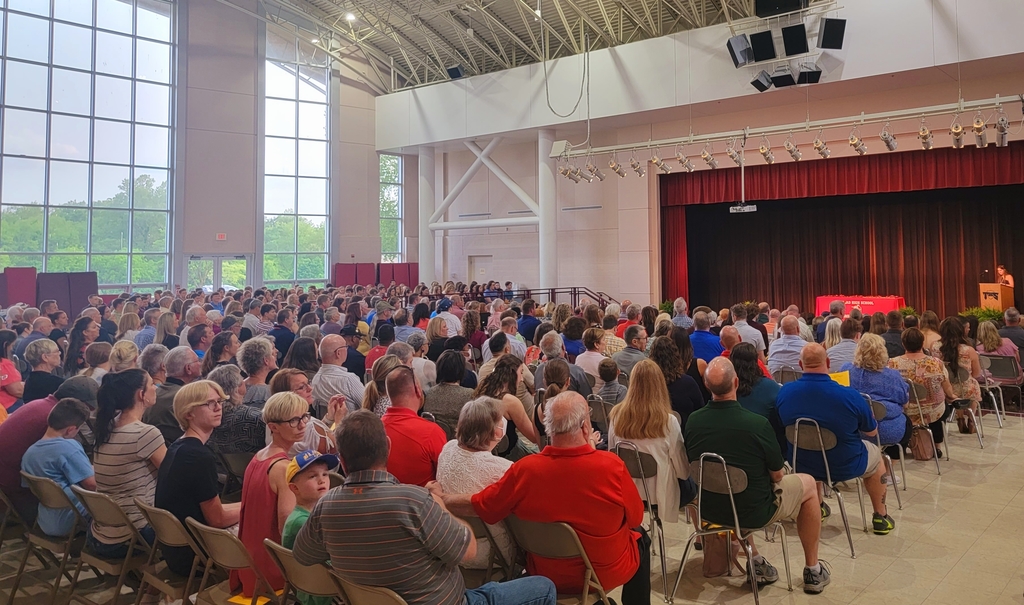 When a senior wants to dye their teacher's hair pink before they leave.....

Happy National Speech Pathologist Day! Thank you, Triad speech pathologists, for making a difference, one word at a time. Your work is truly remarkable, and the impact you have is immeasurable. #TriadTogether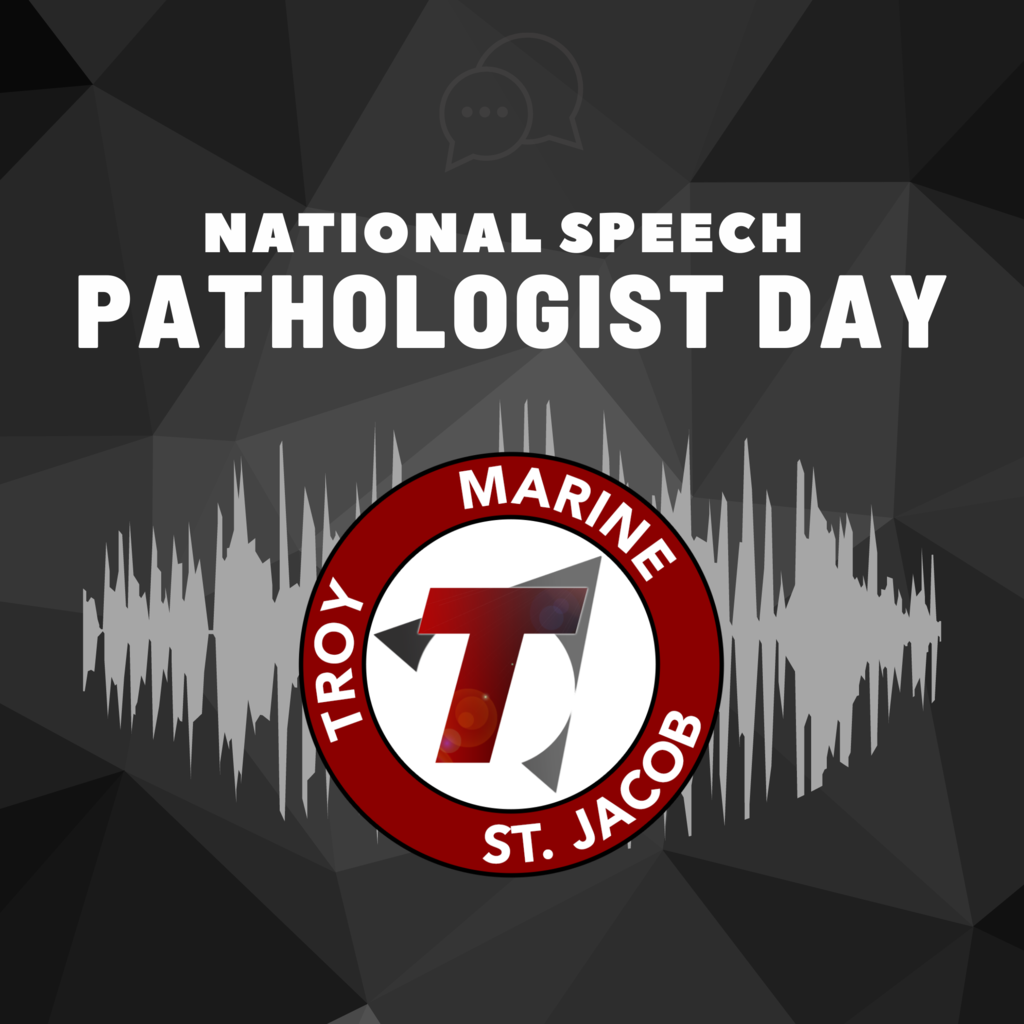 One more day for our seniors! Let's make it a great one! 🎓 Class of 2023 🎓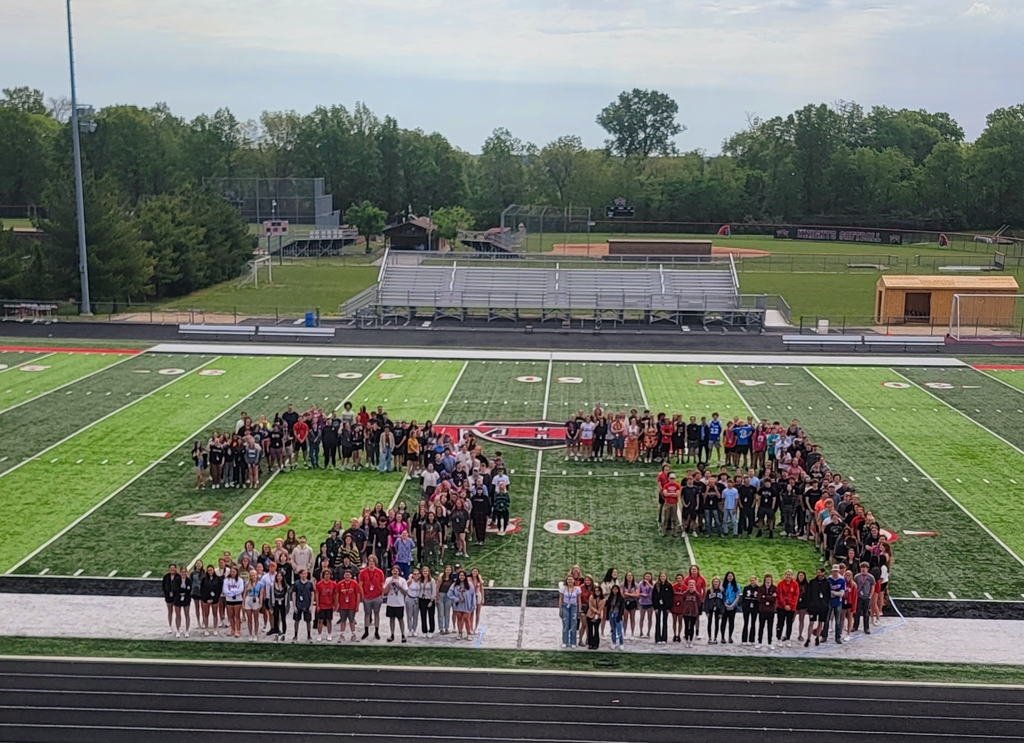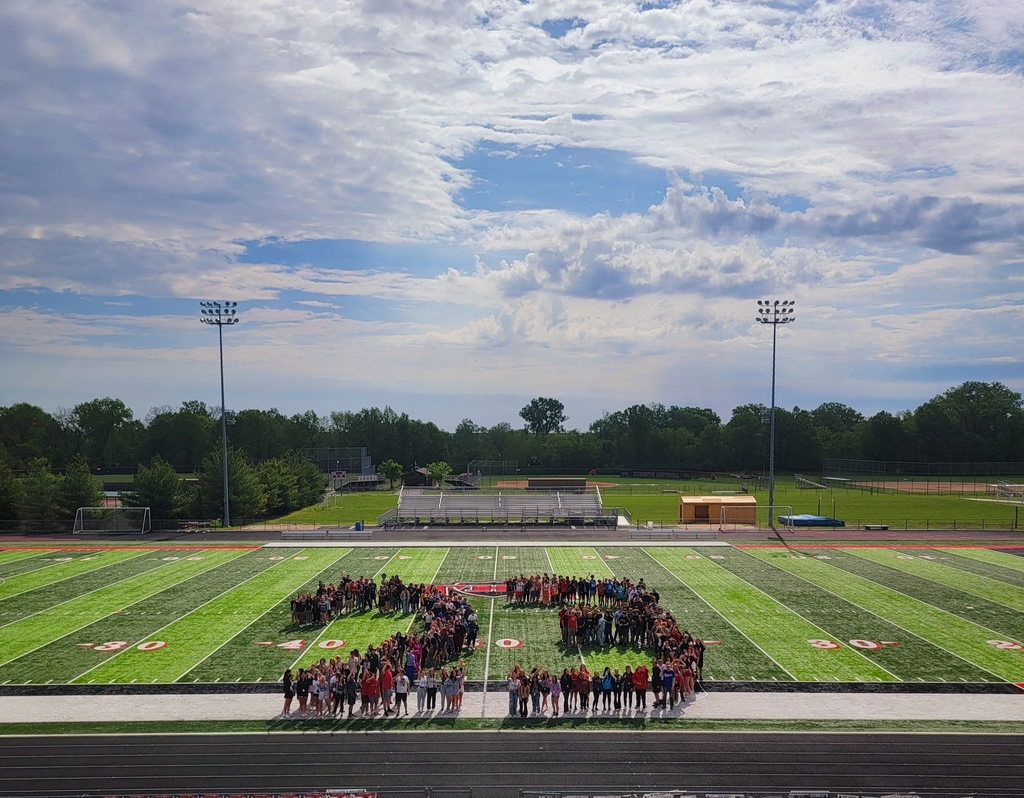 Triad's Drama II class performed A Table and Four Chairs onstage tonight. This was a culmination of the year, featuring student-produced scenes and monologues. Great job everyone! Thank you for organizing the performance, Mrs. Mallrich! #triadproud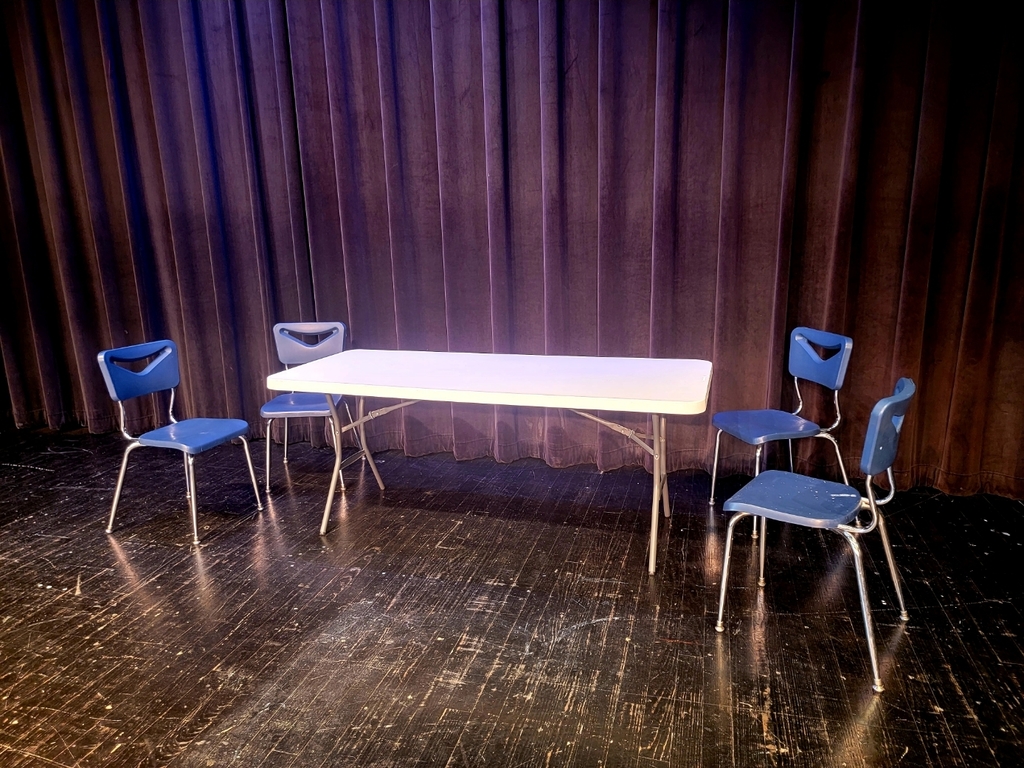 DECISION DAY TOMORROW! Wear your college/career gear!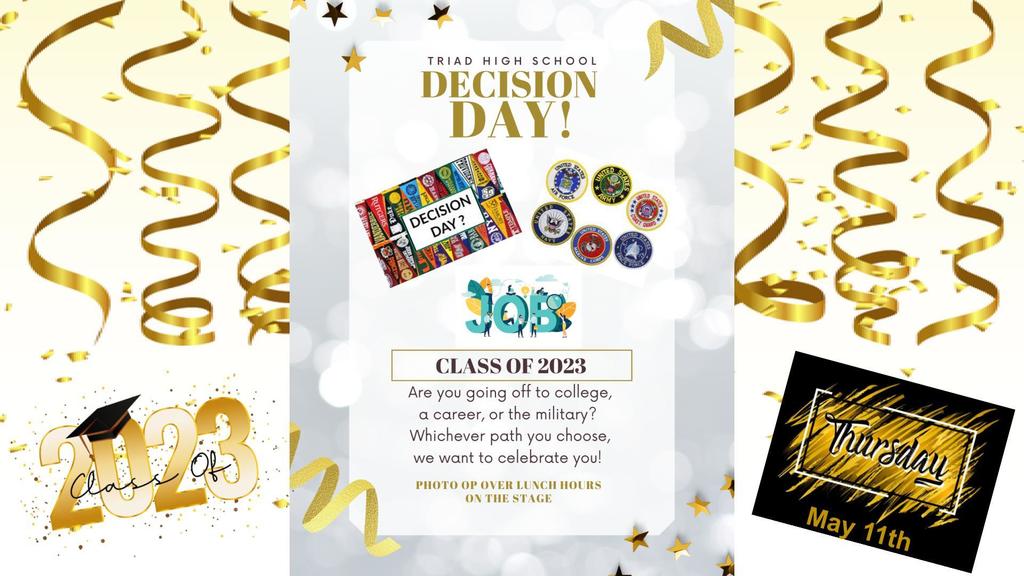 We celebrated Ms. Enlow's upcoming nuptials today! Best wishes on your wedding!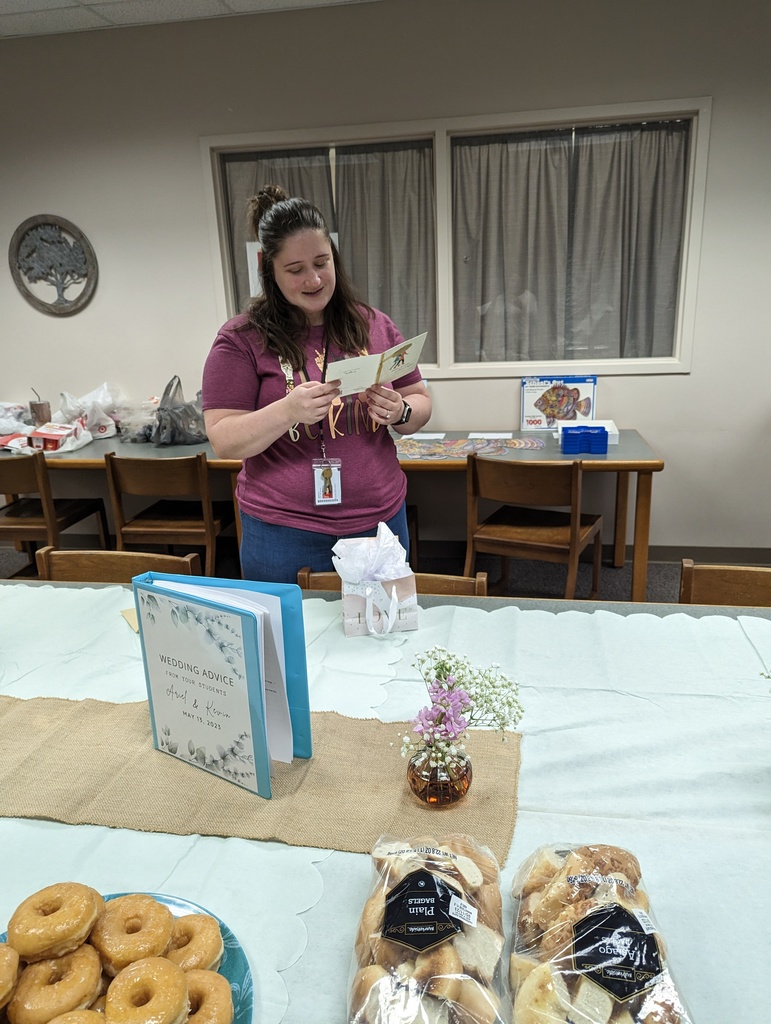 Senior Spirit Week Day 3: Rhyme without Reason Winners for today are the duo of Dancing Queen & Mr. Clean by Olivia Knopf & Savanna Swisher and the trio of star, scar, and car by Ellie Corder, Abby Kesterson, and Nolan Owens Creative fun!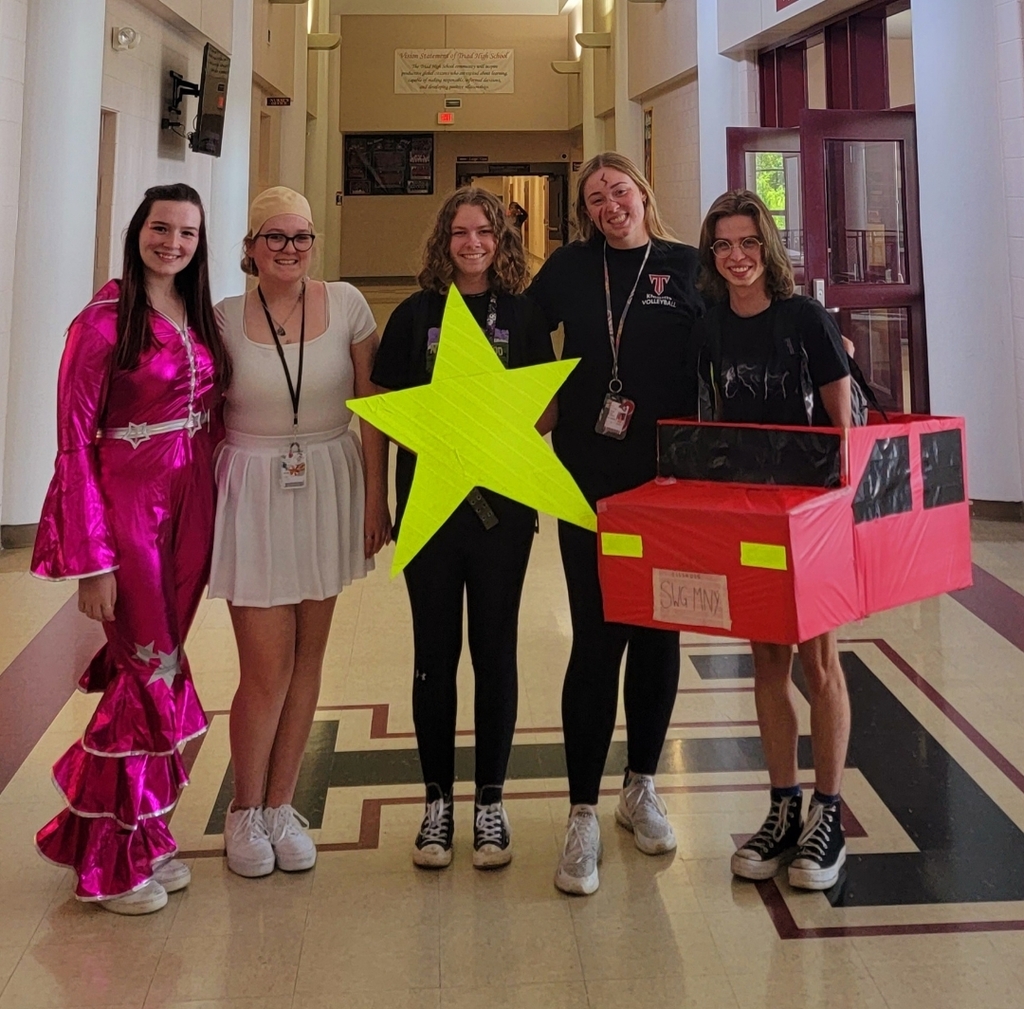 We love our school nurse everyday, but we're showing her some extra appreciation today for National School Nurse Day! 🩺 This will be her last NSND celebration as she retires in just a few weeks. Happy retirement, Nursedog! ❣️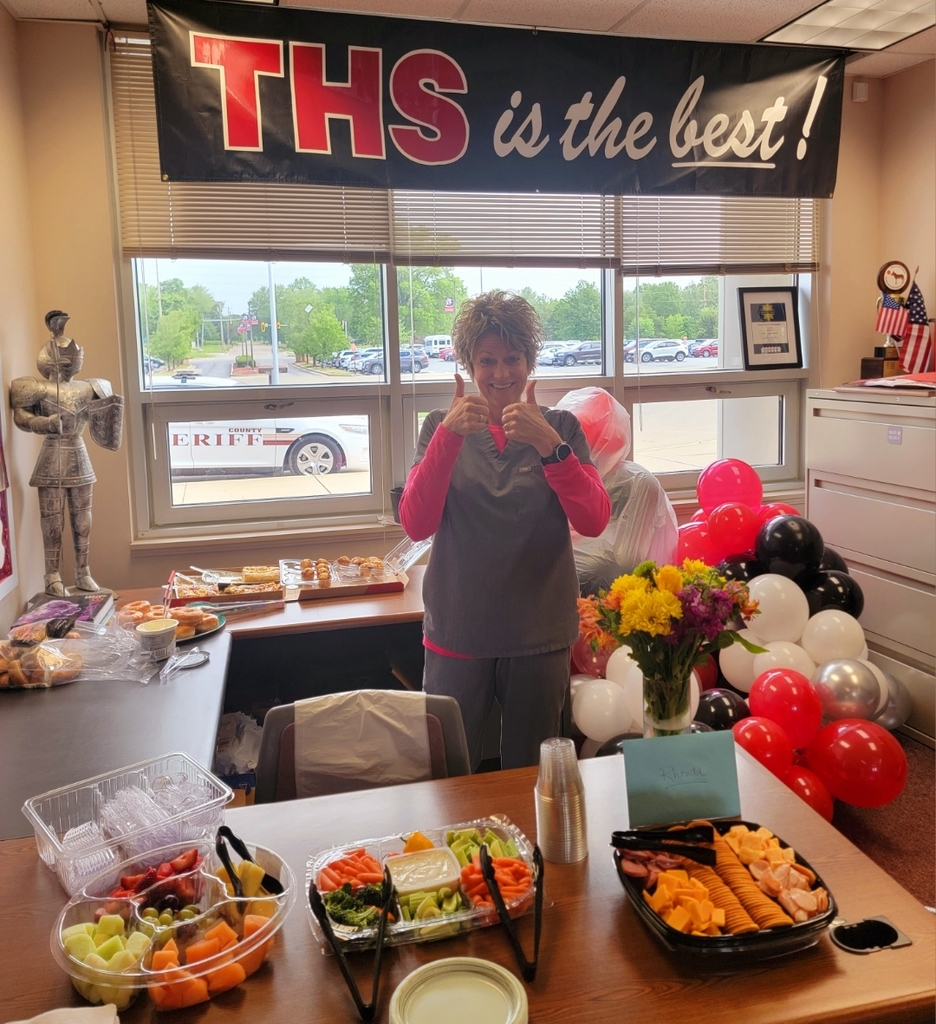 🩺 To the school nurses who provide comfort, support, and medical care to our students, we can't thank you enough. Your role is essential, and your impact is immeasurable. Happy #SchoolNurseDay! #TriadTogether

Senior Spirit Week Day 2: Dress as a senior citizen 🧓👵 Old man Tanner and old lady Abby were the winners for today!

* Senior parade Saturday, May 13th @ 5pm * Line up at Silver Creek Elementary parking lot by 4:45 * End in Tri-Township Park * Gathering of seniors and their families at the Titan building for food, fun, and photos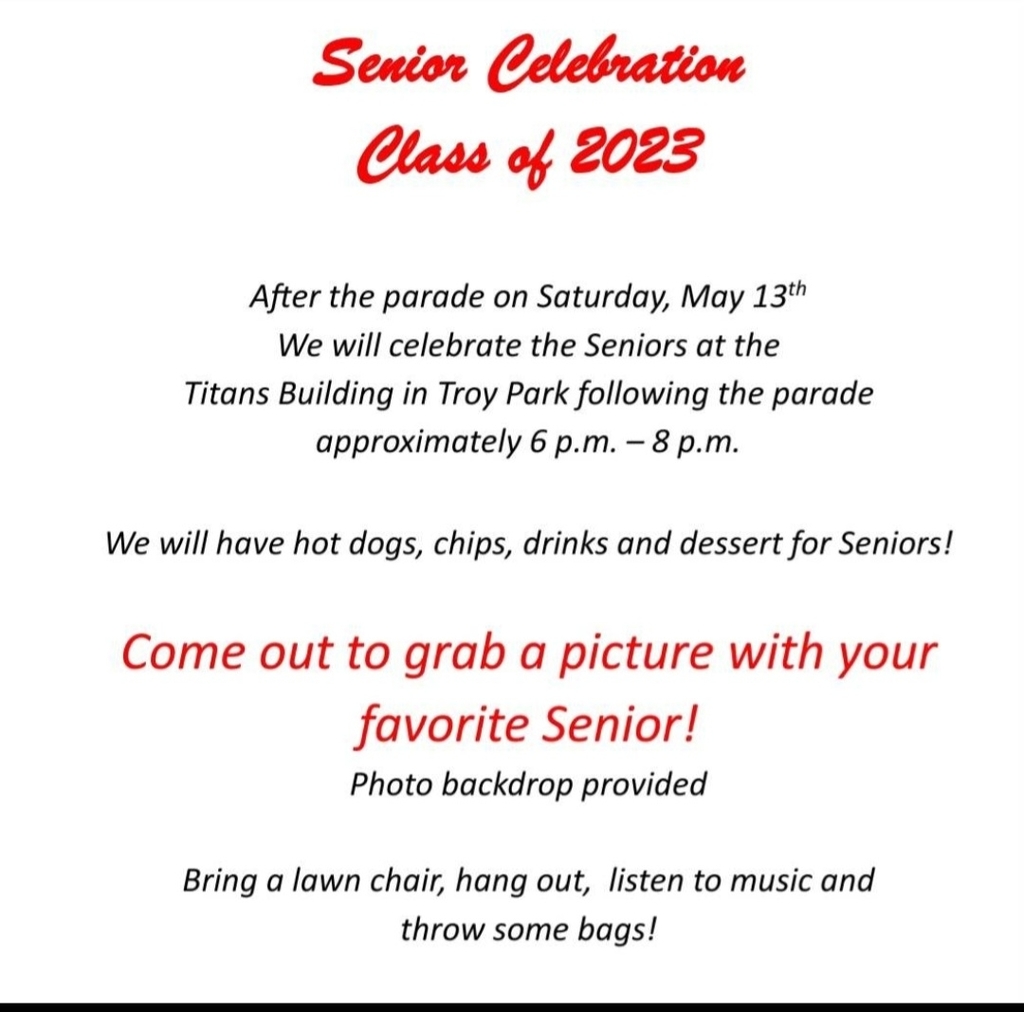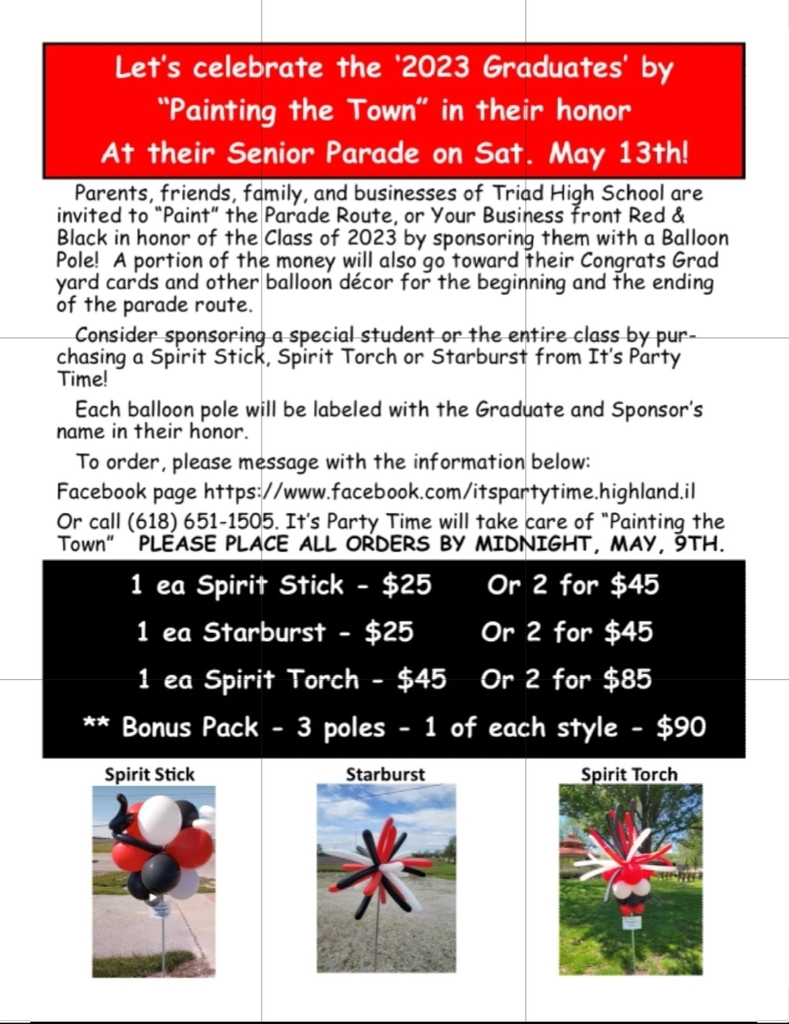 Baylie Roberts made an official submission to the 2023 National Pitch Competition. She placed in the Top 18 in the National Pitch Competition, where she competed alongside over 390+ other high-school-aged entrepreneurs for a share of $10,000 in cash and other prizes.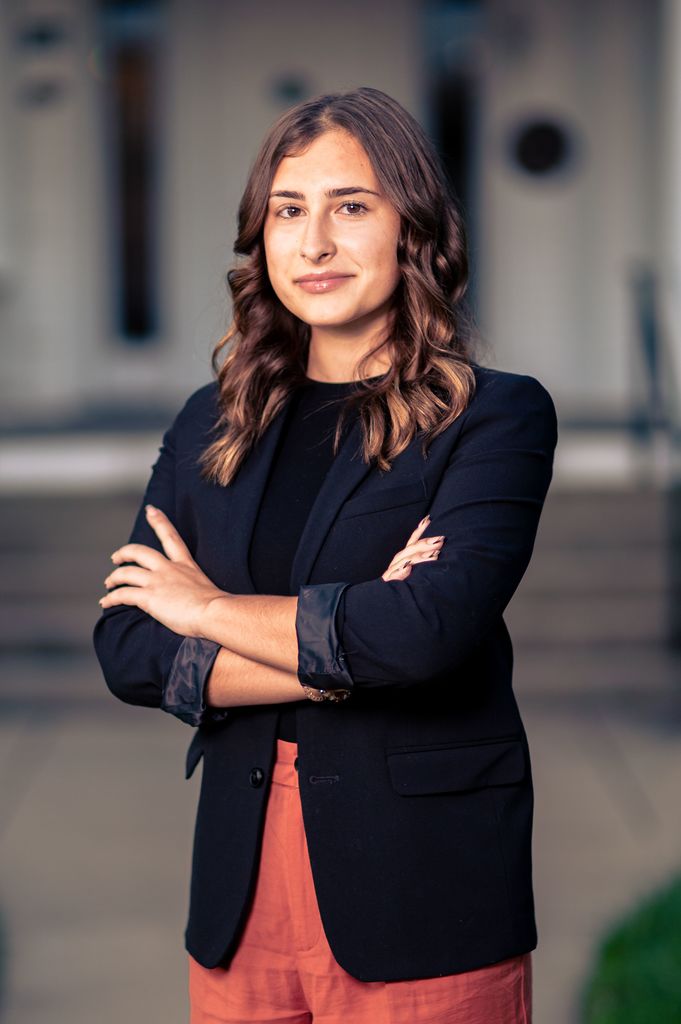 Senior Spirit Week Theme Days: Monday was dress as the first letter of your name. Brooke as Boss Baby and Maddie as Mr. Monopoly both nailed it for the win today! #classof2023