Triad's Math teachers are merry and bright! #triadstwelvedaysofChristmas #happyholidays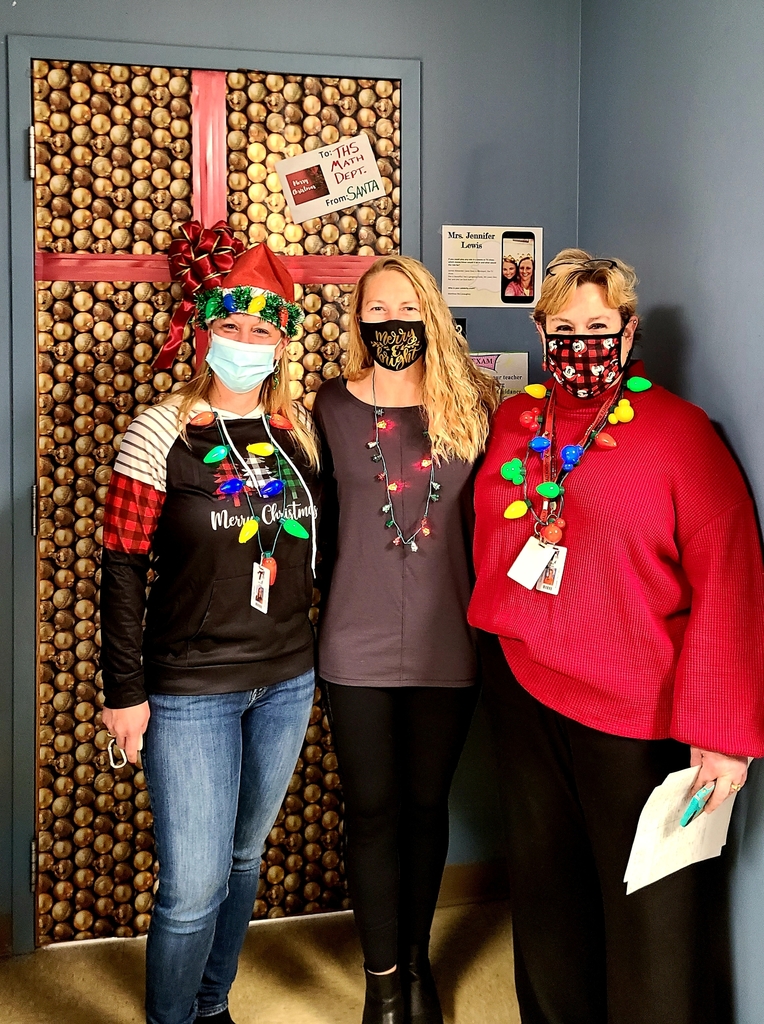 Congratulations to Triad Varsity Dance for their first place finish at Belleville East! #triadproud 🏆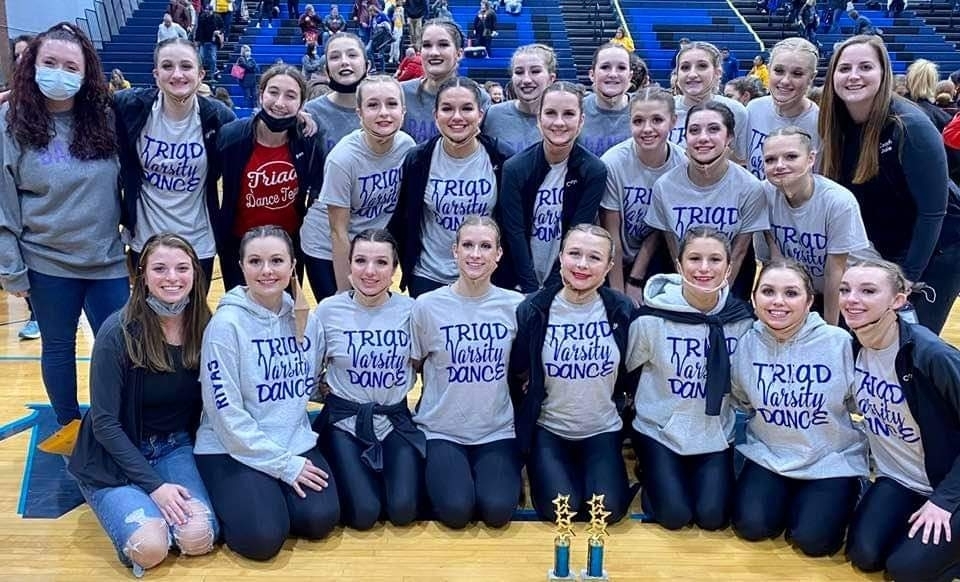 Congratulations to Triad Varsity Cheer for their first place finish at the Highland competition! #triadproud🏆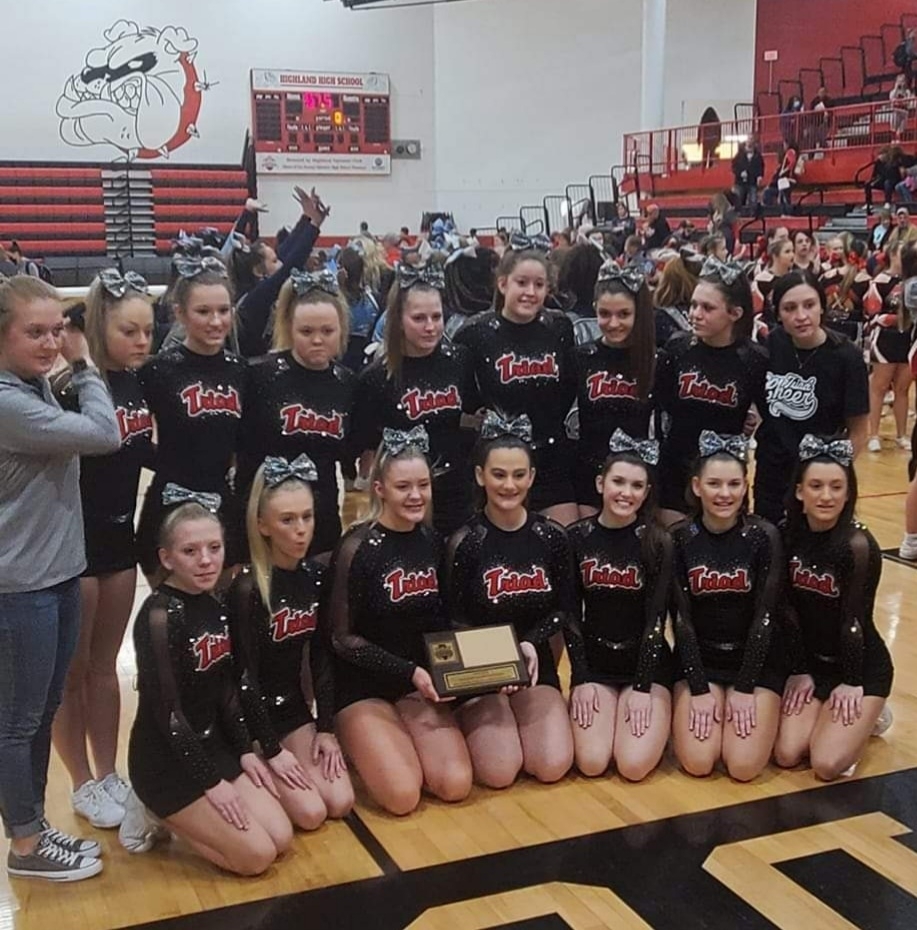 Illinois Basketball Coaches Association's Hall of Fame Committee presented the Lifetime Achievement Award to Rich Mason. Such a tremendous honor for a great man!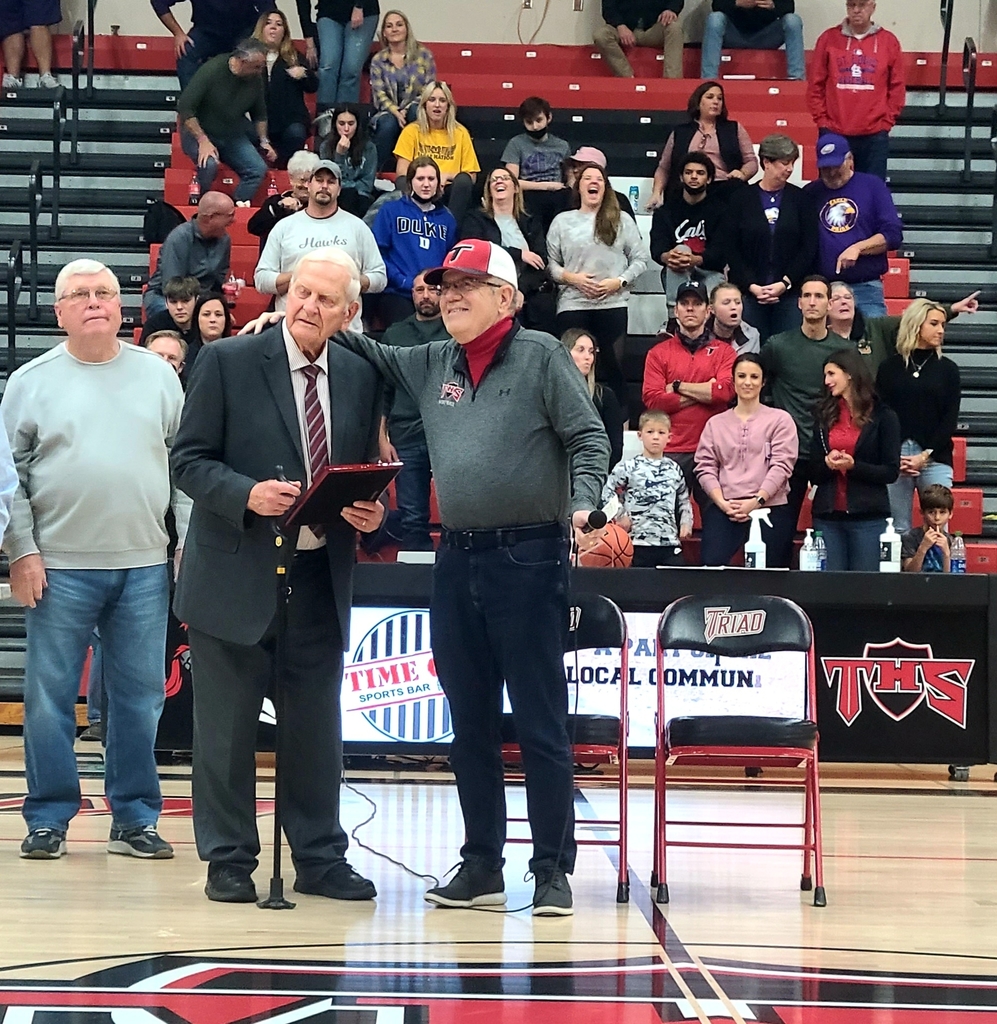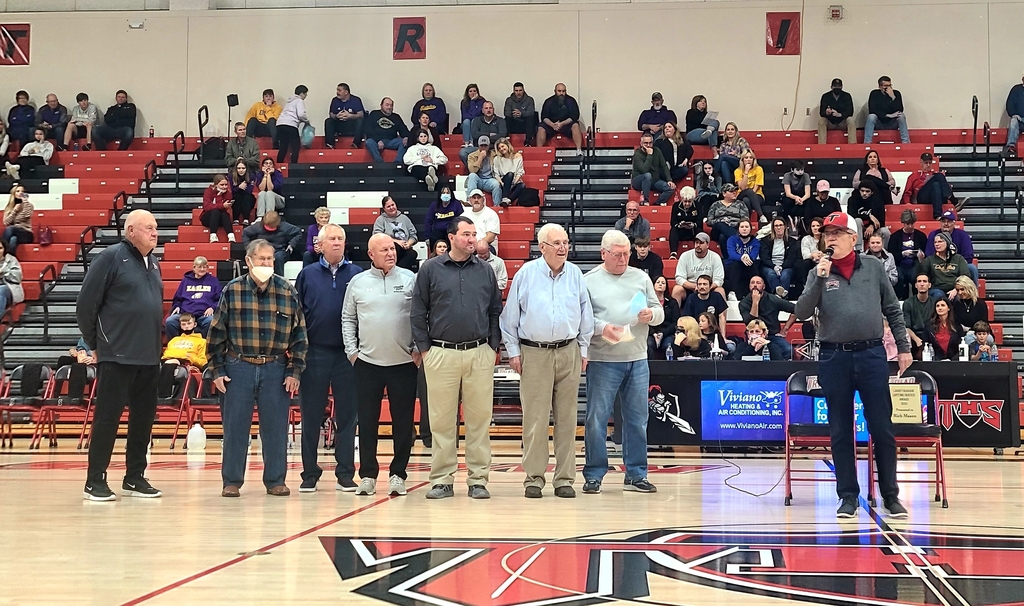 Triad's Spanish Honor Society brought out the Christmas cheer with Santa and donuts this morning! 🎅 🍩 #happyholidays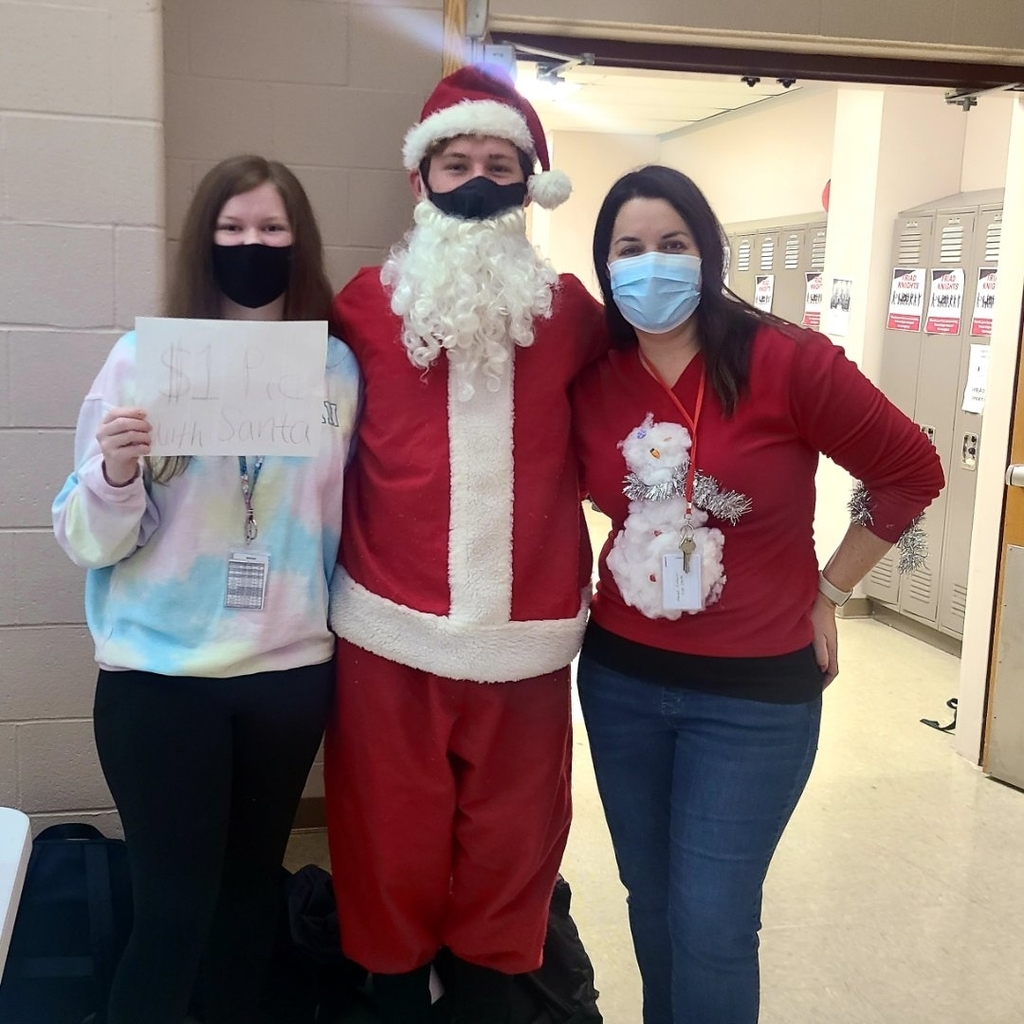 More festive music to get us in the holiday spirit. A Christmas Choral Concert. 🎄🎶🎅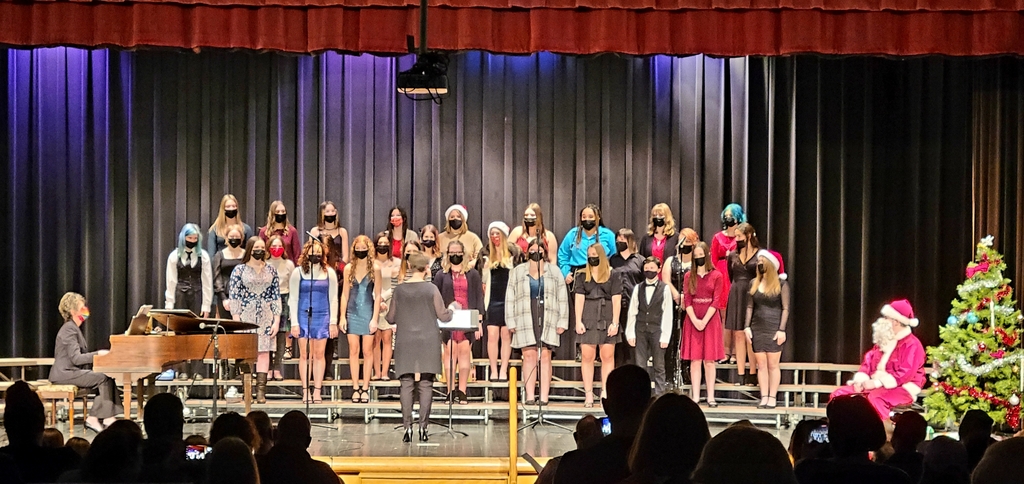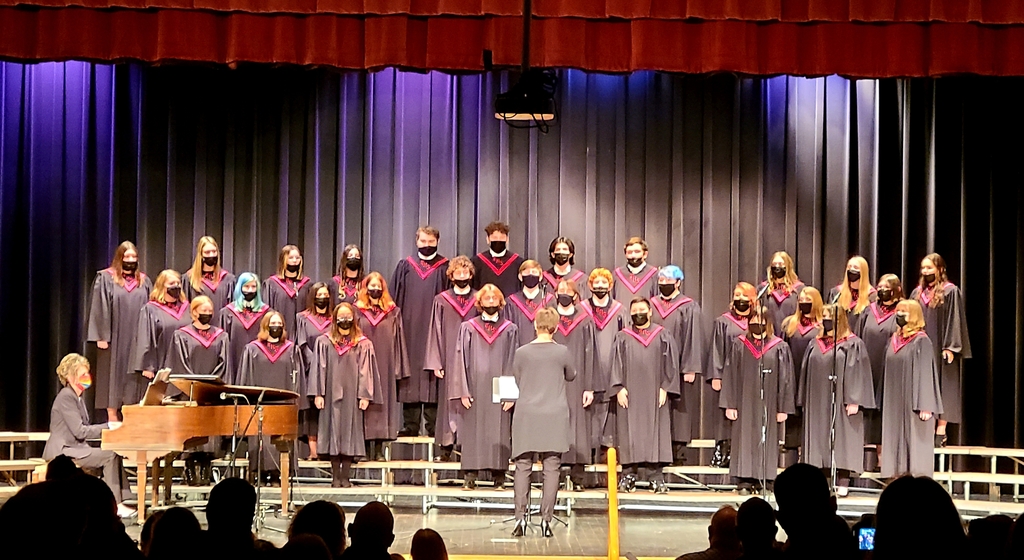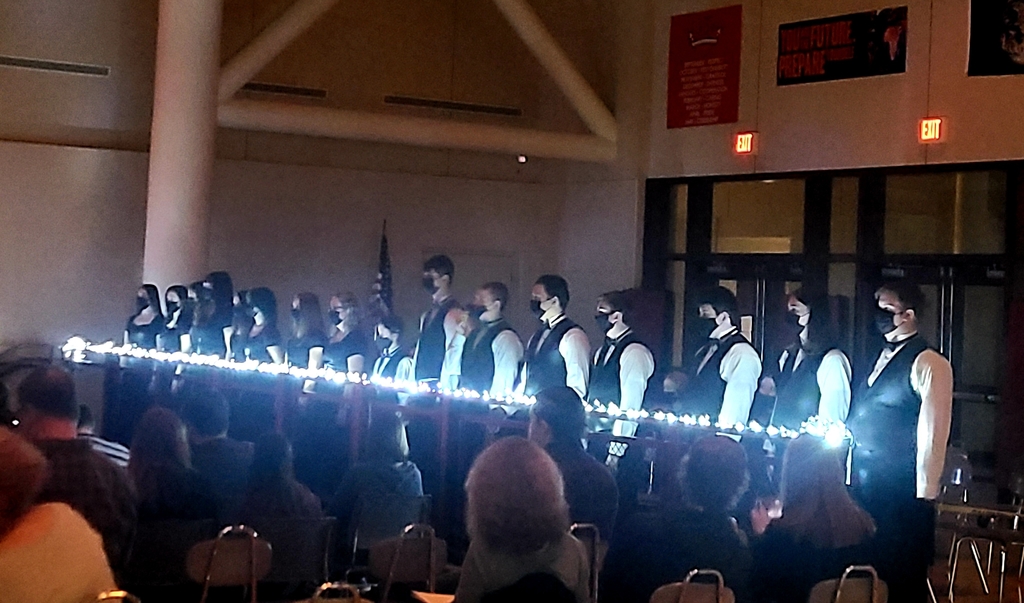 Today was candy cane day! Thank you, Student Council, for passing out candy canes to students!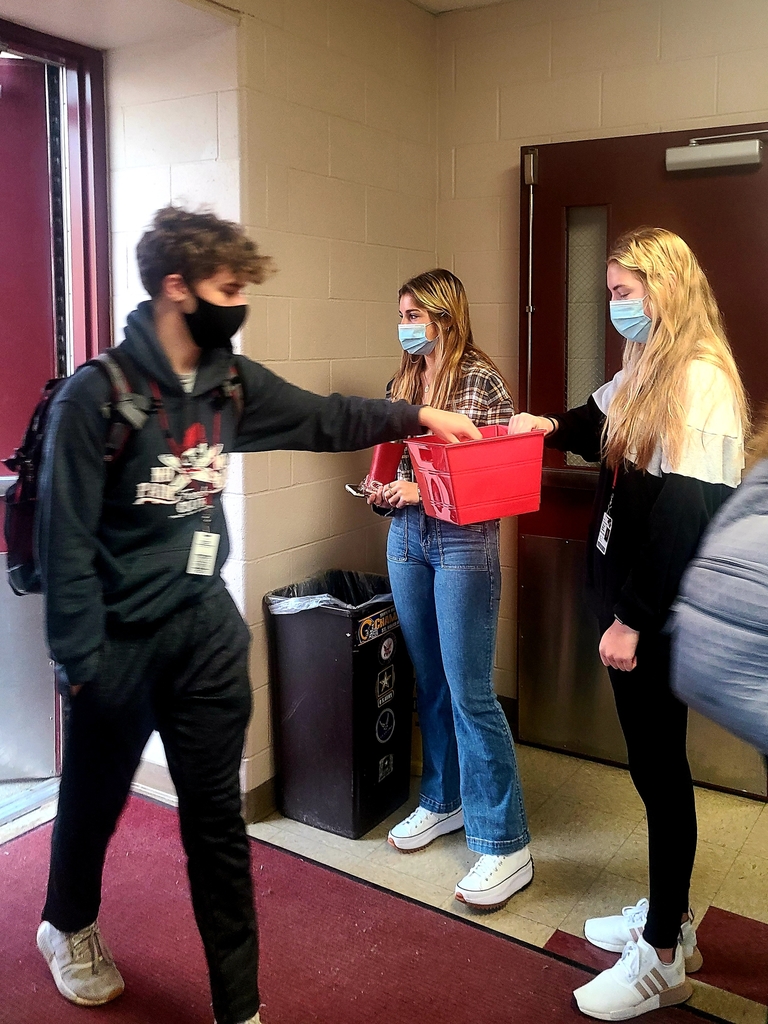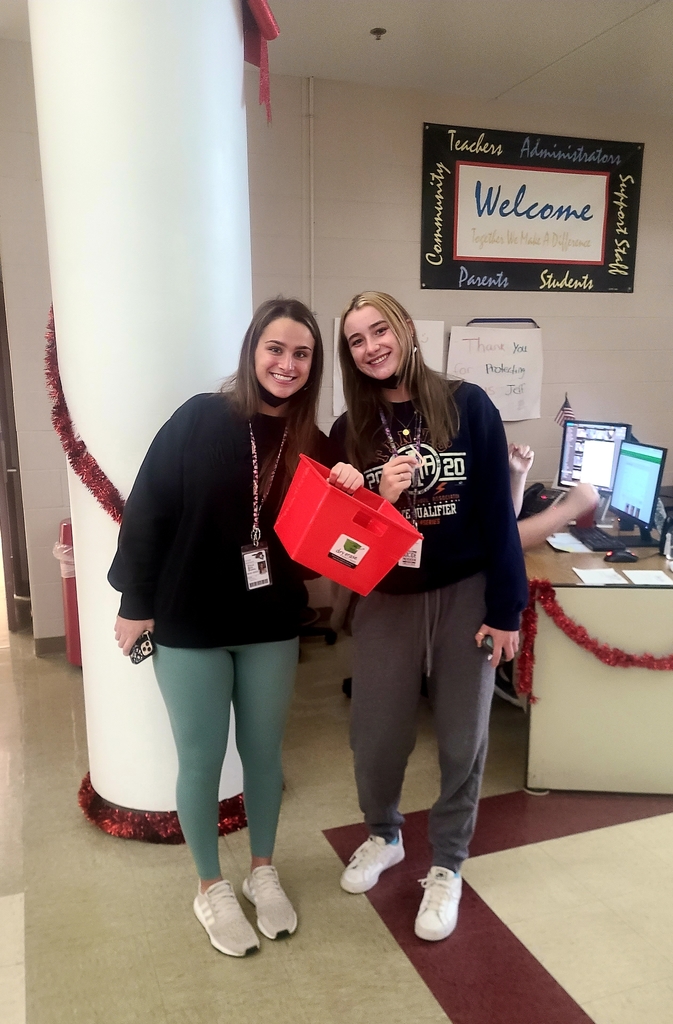 Seniors Alex Boehne and Lillie Clark participated in Senator Jason Plummer's Youth Advisory Council. They will be headed to Springfield in the spring to present the policy that they developed on mental health in schools. Video:
https://www.youtube.com/watch?v=4StkwQjqQVM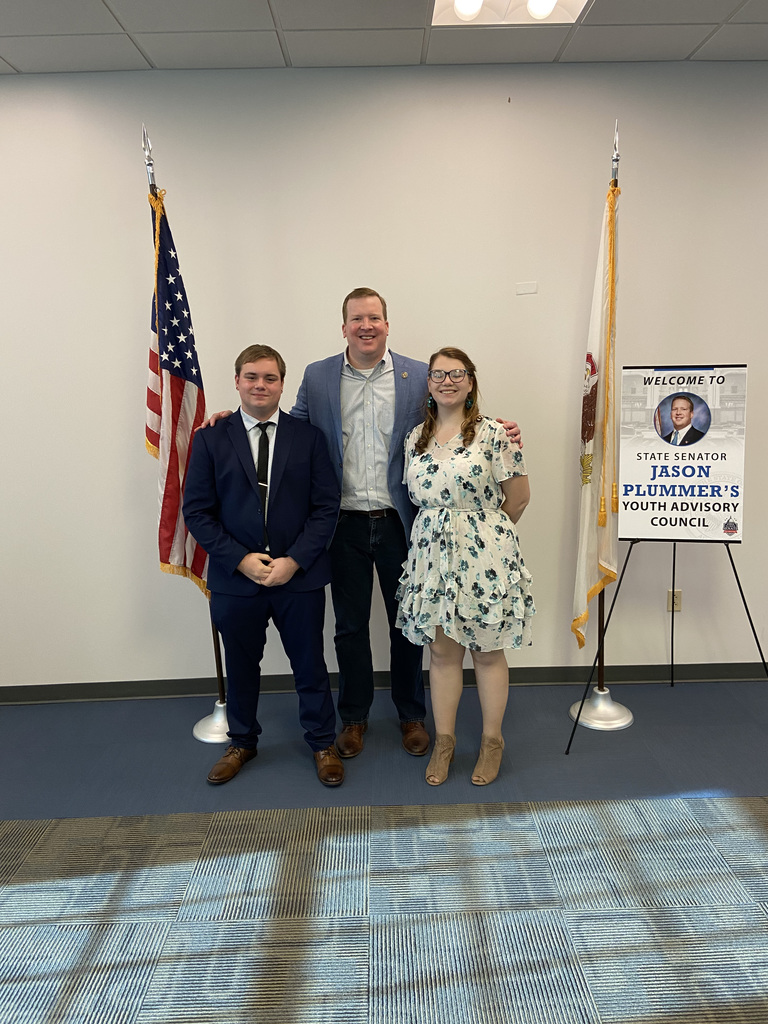 Thank you to Officer Newcombe for speaking to Ms. Amen's Murder Mystery class about the Chris Coleman case. #majorcasesquad 👮‍♂️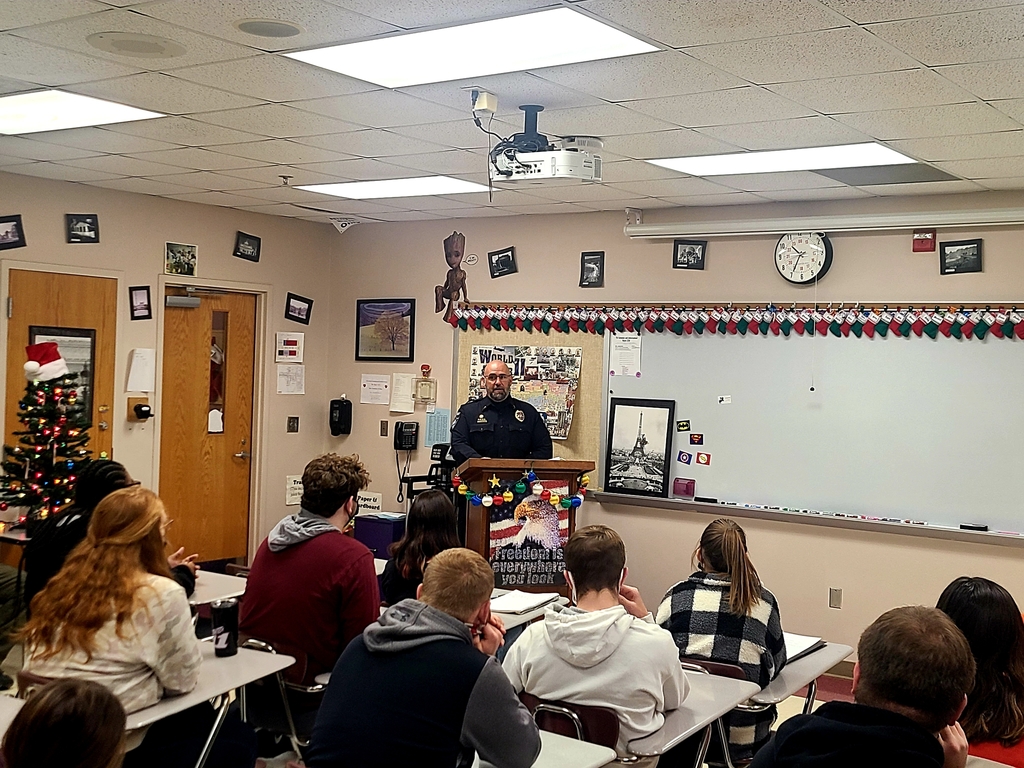 Today is a reminder of the sacrifices and the human cost of protecting our Nation and the ideals this great country represents. Our Nation remains forever indebted to all those who gave their last full measure of devotion eight decades ago. #PearlHarbourRememberanceDay80

Thank you Triad StuCo and everyone that brought in all of the food items and spare change for Ministries Unlimited. #happyholidays #seasonofgiving 🥫💰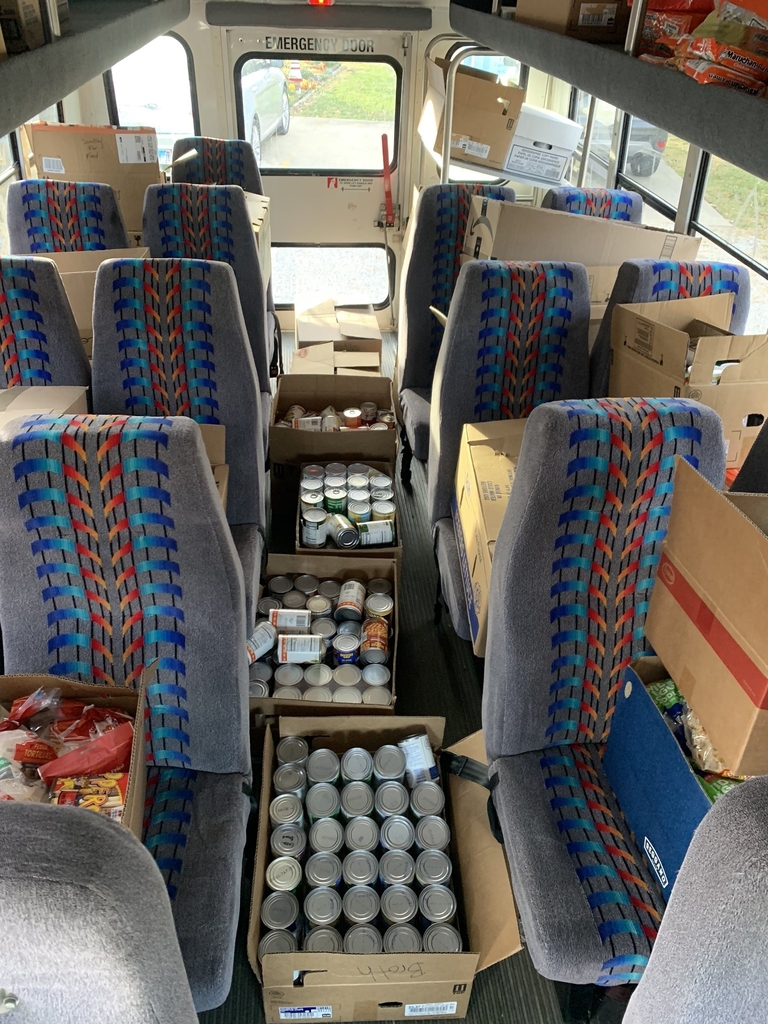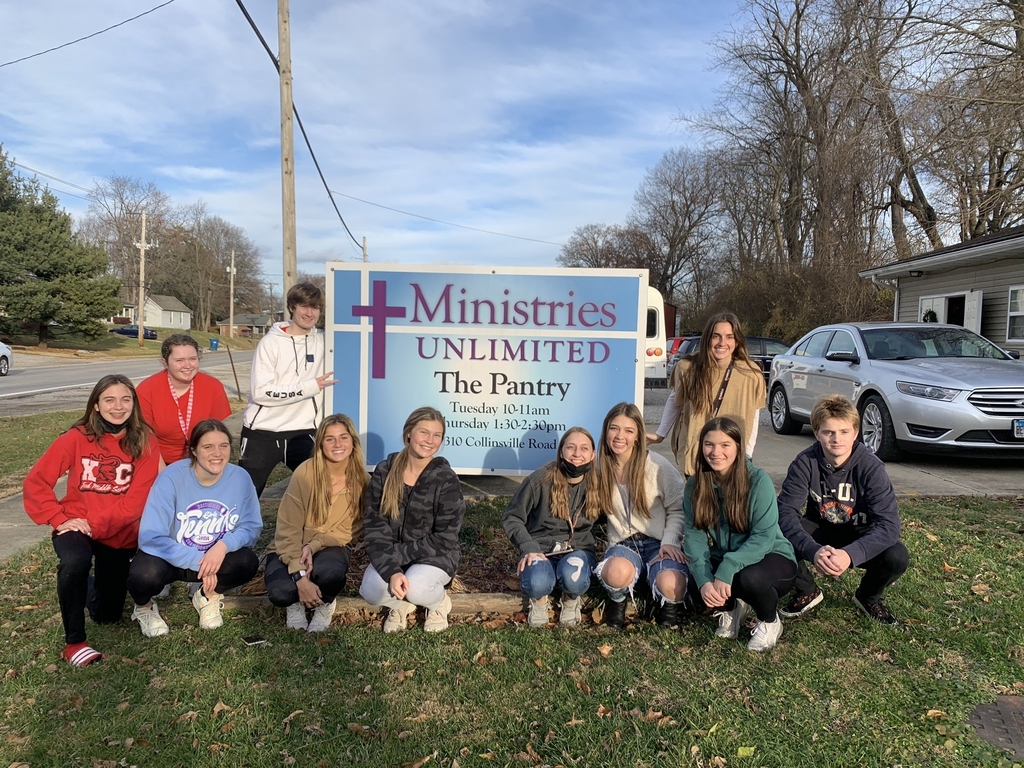 Thank you to TriadStrong and all of those that donated to assist families in our Triad community with the "Help for the Holidays" program. #happyholidays 🎁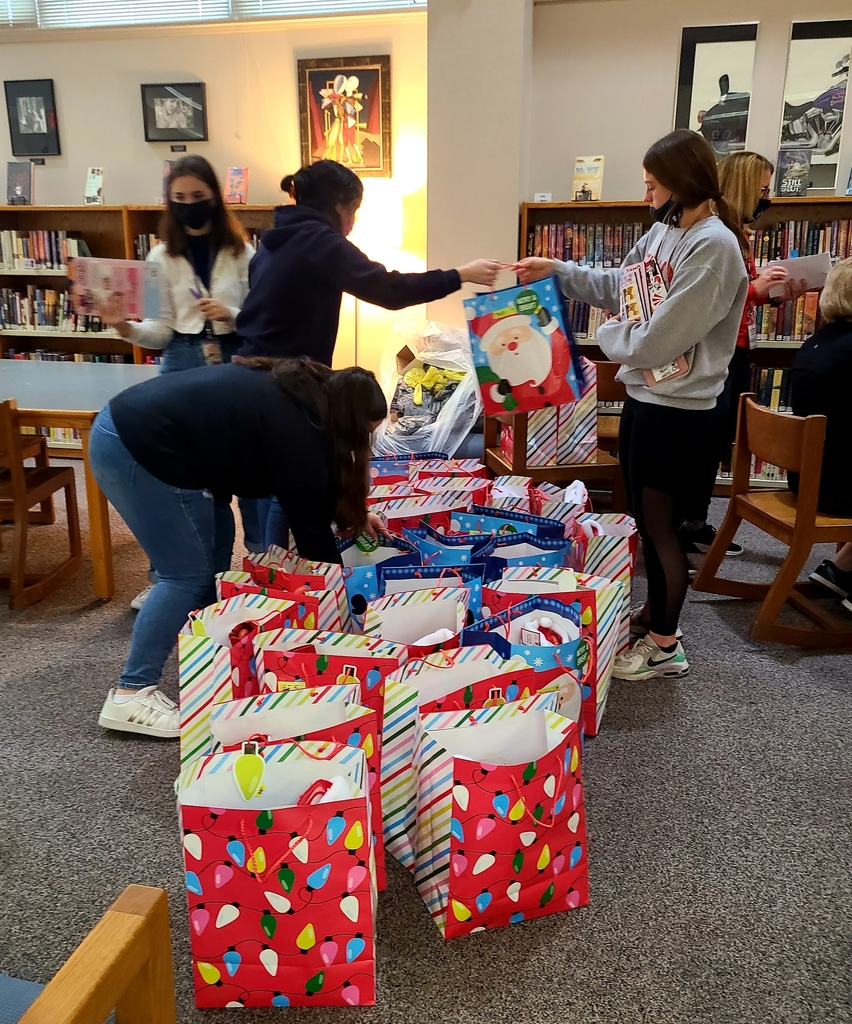 We were pleased to host the Community Band for their Christmas Concert. The Community band played a wonderful selection of festive music to get us in the holiday spirit! Bravo! 🌟🎄🎅❄☃️🎁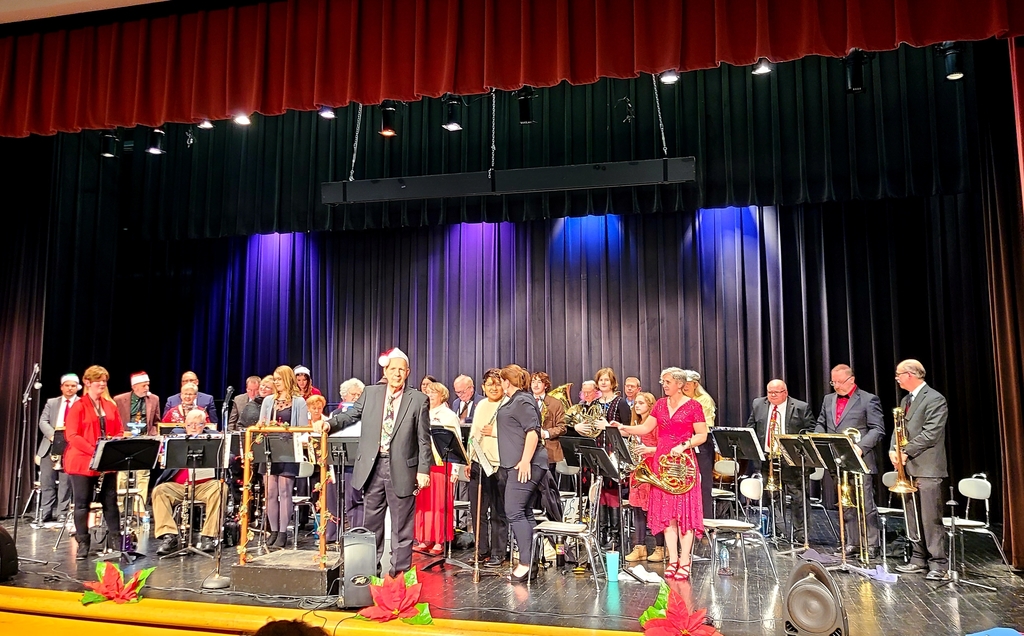 Congratulations, THS Wrestling! Great team effort by the Knights to win the Chatham Wrestling Invite today! 💪 #triadproud

A wonderful December Band Concert this evening. Jazz Band, Concert Band, Wind Ensemble and the entire band had a great performance!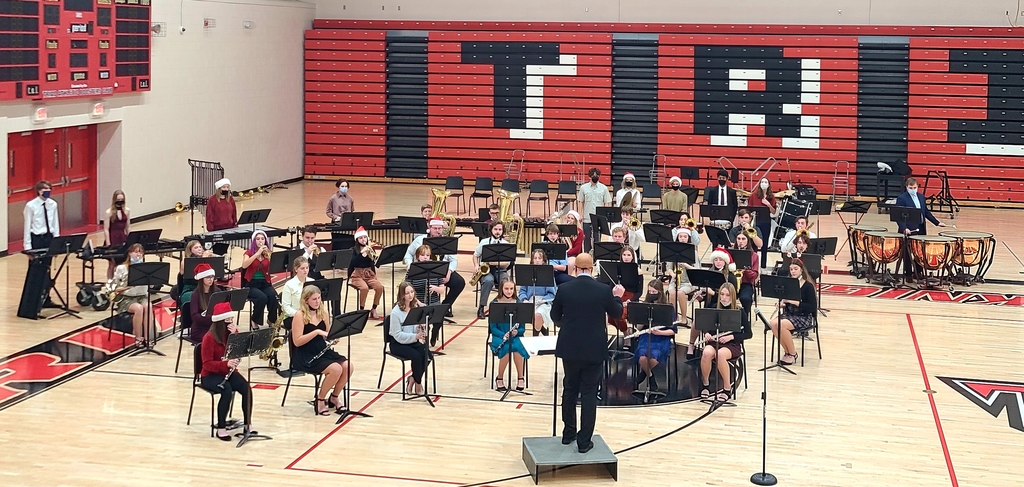 THS First Semester Exam Bell Schedule for Monday, December 20 & Tuesday, December 21.

Congratulations to Triad's November Departmental Awards of Excellence recipients! #triadproud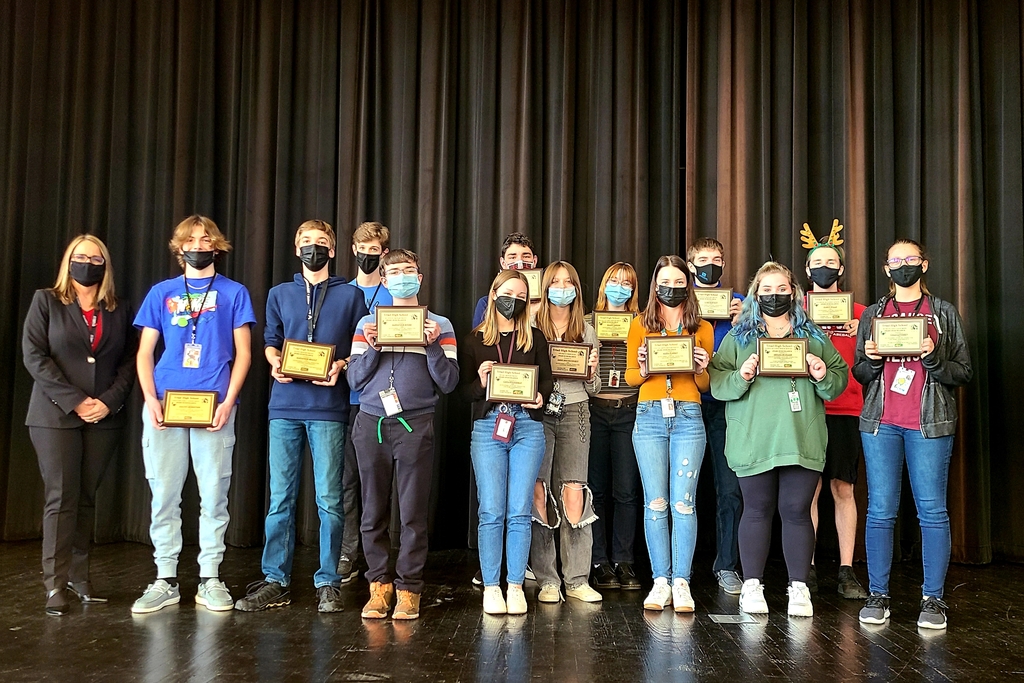 Today is National Special Education Day! We're grateful for our special educators and paraprofessionals who help our students learn to embrace their differences and create learning experiences that help them rediscover a love for exploration. #TriadProud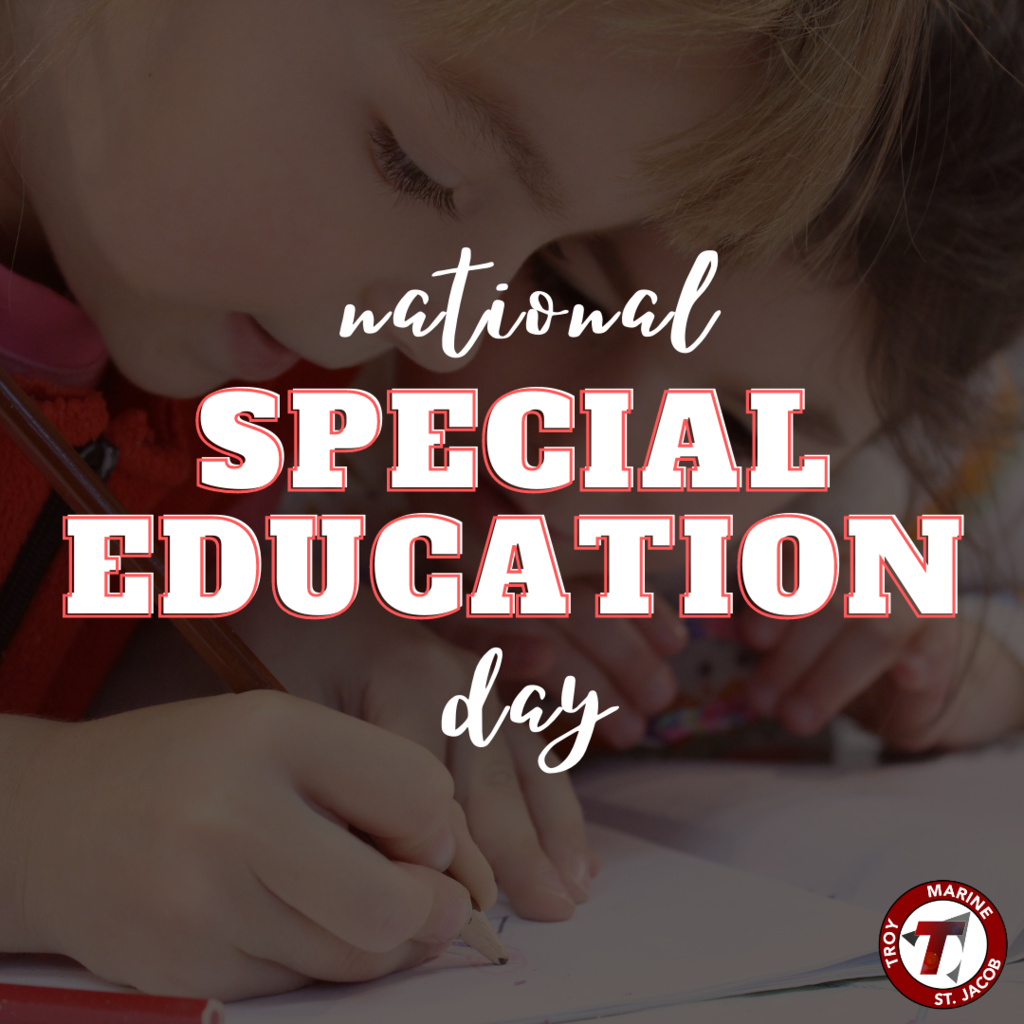 Triad Parents: Last night at approximately 1:00 am the Troy Fire Department responded to a fire located at Triad High School in the center median section of the driveway. It has been determined after consulting with the Troy Fire Department that the cause of the fire was not intentional. The School Resource Officer also verified that the smoke appeared on camera at 12:24 am and was not the result of any person's involvement. Even though the exact cause is undetermined, it is speculated that the mulch and leaves under the landscaping have been smoldering for some time and that the fire ignited due to a combination of the wind and other natural conditions.

A loud shout out to Stephanie at "The Pilates Barre" for hosting Triad's Fitness PE Class! This was such a great experience for them to learn about the health benefits as well as the history behind pilates. Thank you for the opportunity!